DEAN`S MESSAGE
WELCOME TO THE SCHOOL OF BUSINESS AND ECONOMICS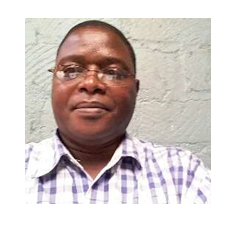 Hi! Welcome to the School of Business and Economics website. The School was established in 2014. The School has been growing steadily in both staff and students numbers over the years. Currently the student population stands above 800 with 10 faculty. The school has developed the following programs which are market-driven:
Post Graduate Programs
Ph.D. in Business Administration and Master of Business in Business Administration
Undergraduate programs
Bachelor of Commerce, Bachelor of Economics, Bachelor of Economics and Statistics, Bachelor of Purchasing and Supply Management and Bachelor of Science in Finance. The School is also in the process of developing a program on Bachelor of Economics and Finance.
Diploma programs
Diploma in Purchasing and Diploma in Business Management with IT
Certificate Programs
Certificate in Purchasing and Supplies, and Certificate in Business Management with IT
Linkages
The school has collaborated with KRA to set up tax clubs among the students. The clubs help the community in tax compliance issues including filing returns. The school has partnered with the Capital Market Authority (CMA) to continually sensitize students in capital market matters. The school has also partnered with KASNEB to provide an examination centre for its professional courses.


Dr. Kennedy Nyabuto Ocharo, Ph.D
Dean, School of Business and Economics